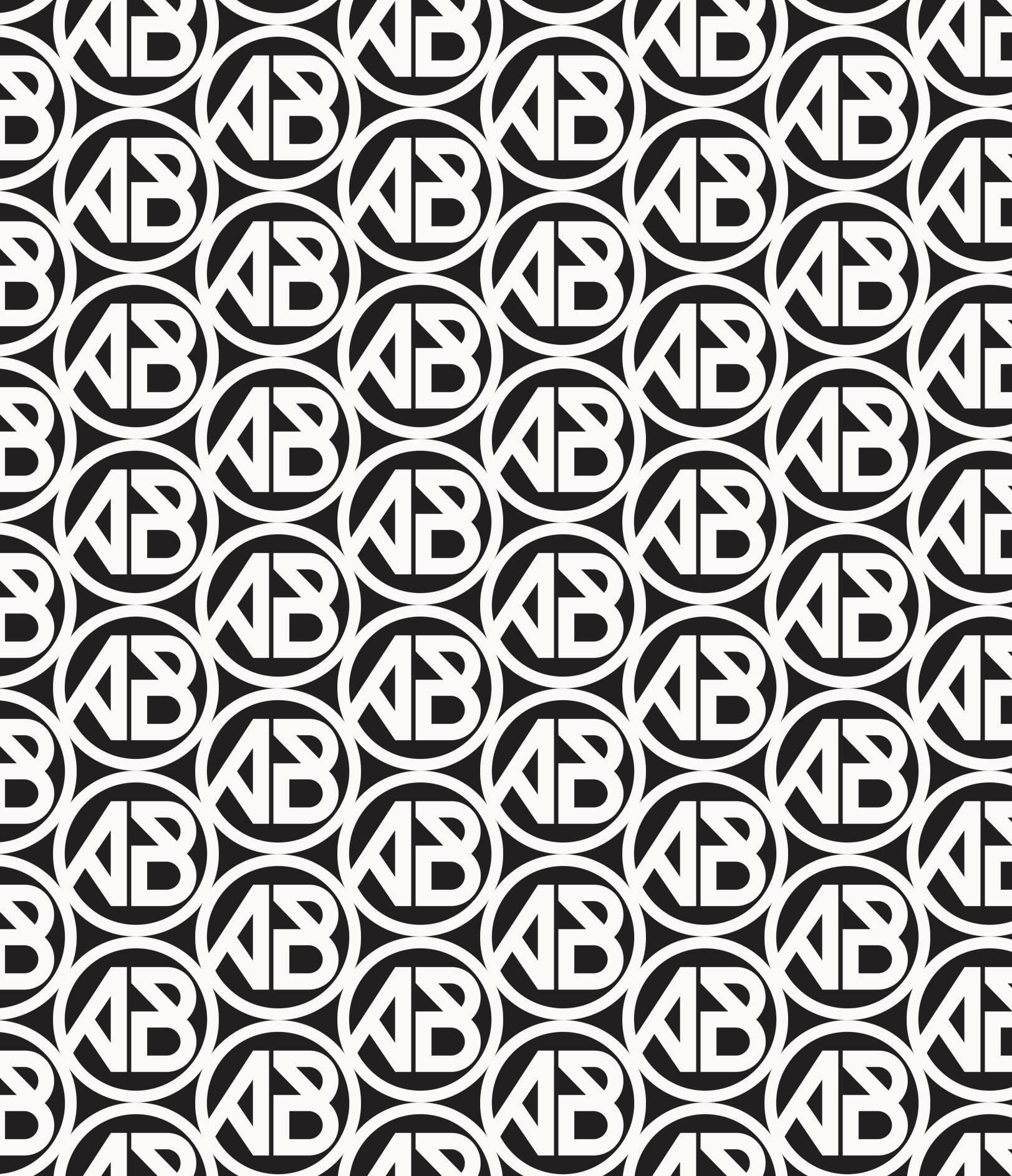 TERMS & CONDITIONS OF SALE
Last Revised: March 19, 2017
Welcome to Allison Baver – our official online company story brought to you by Allison Baver New York, LLC. ("Allison Baver," "we," "us," or "our").
These terms of service ("Terms") apply to your access and use of the website ("Site") allisonbaver.com and other Allison Baver services (collectively, the "Service").
A. GENERAL
Before using the Site, please review all of the Terms included below. The Terms and Conditions of Sales, together with the Privacy Policy, govern your ("customer," "users," "you," or "your") access and use of the Site. If these Terms, or any part of these Terms, do not make sense to you, please let us know.
BY ACCESSING OR USING THE SERVICE, YOU AGREE TO BE BOUND BY AND CONSENT TO ALL OF THE TERMS BELOW. If you do not agree to all of the terms, you may not use the Service.
Allison Baver New York, LLC reserves the right to change or update these Terms at any time without prior notice. We encourage you to review these Terms periodically to stay informed about our practices. You can view the most current version of the Terms at www.allisonbaver.com/fineprint. By continuing to use the website after any change or update, you accept and agree to be bound by, and consent to the new and current terms. Allison Baver will not be liable to you or any third party for any changes or discontinuance of the Service or any part of the Service.
B. TERMS AND CONDITIONS FOR THE USE OF THE SITE
1. DATA SECURITY AND PRIVACY
a. PRIVACY POLICY
Allison Baver's Privacy Policy governs how we collect, use, and share information about the Users of the Service. Please see our Privacy Policy for additional information.
b. MINORS
The Site is not intended for minors. By using our Site, you agree that you are 18 years of age or older. We do not knowingly collect or solicit any personal information from anyone under the age of 18 (including those under the age of 13) or knowingly allow such persons to create an online account or post any information on our Site.
c. RETENTION
By using the Site, you acknowledge and agree that Allison Baver may preserve any transmittal of information or communication between you and Allison Baver and/or the Service. Allison Baver may also disclose such information if required to do so by law, or if Allison Baver deems reasonably necessary to protect our or your rights, resolve disputes, or enforce the Terms.
2. INTELLECTUAL PROPERTY
a. OWNERSHIP
As between you and Allison Baver, all information, materials, and content of Service, including drawings, designs, data, illustrations, photographs, videos, music, sounds, written text, logos, trademarks, and other content, are the exclusive property of Allison Baver. Any reproduction, modification, or any other use of any Allison Baver intellectual property for any use is prohibited.
b. FEEDBACK
By sending any feedback, review, suggestion, design, concept, image, testimonial, or any other material to Allison Baver, you agree that such material is neither confidential nor proprietary to you and may be used by Allison without any compensation or restriction.
3. LINKING
The Site may contain links to third party websites. These third party sites are not underthe control and policy of Allison Baver. To the extend not prohibited by law, in no event will Allison Baver be liable or responsible for the content and policies of such third party websites. Any questions or concerns about third party websites should be directed to the operators of such websites. Please review the terms and conditions of such websites before using their services, as the terms may be different from ours.
4. USE RESTRICTIONS
a. GENERAL
You may not post or otherwise make available on or though the Service any of the following:
Private information or any other persons (including but not limited to names, email addresses, phone numbers, Social Security numbers, and financial information.
Content that is libelous, defamatory, abusive, offensive, or hateful
Content that is obscene, pornographic, indecent or sexually explicit, or depicts graphic, excessive or gratuitous violence
Content that is illegal, harmful, or offense or would encourage, solicit, foster, glorify, or provide instructions for any criminal or civil offense
Content that may infringe, misappropriate, or violate any intellectual property rights, rights of privacy, rights of publicity, or any other rights of others
Content that, in Allison Baver's judgment, is objectionable, may restrict or inhibit another from enjoying the Service, or may expose Allison Baver or users of the Service to harm or liability, including but not limited to any forms or intimidation, threatening, stalking, bullying, and/or harassment.
Content that you are contractually or legally required to keep confidential
Viruses, corrupted data, or other harmful and/or disruptive files or codes
Spam or commercial messages
b. SCRAPING
You may not use any automatic device, program, or any other methodology or manual process to access, acquire, copy, or monitor any portions of the Site.
c. CIRCUMVENTION
You may not attempt to gain unauthorized access to any portion or feature of the Service. You may not circumvent or otherwise attempt to circumvent any filtering, security measures, rate limits, or other features designed to protect to Service along with its users and/or third parties. You may not reverse look-up, trace, or seek to trace any information on any other user of the Service, including but not limited to personal identification or any other information other than your own, as provided by the Site.
d. INTERFERENCE
You may not use of the service in any matter that could interfere with, disrupt, negatively impact or inhibit other users from fully enjoying the Service or that could damage, disable or otherwise impair the functioning of the Service. You agree not use any device, software, or any other method to interfere or attempt to interfere with the proper functioning of the Site and its Service, including but not limited to any transaction being conducted.
e. UNLAWFUL USE
You may not use the Service for any illegal or unauthorized purpose or to engage in, encourage, or promote any activity that is unlawful, violates these Terms, or infringes upon the rights of Allison Baver and others.
5. CONSENT TO ELECTRONIC COMMUNICATION
By using the Service, you agree that we may communicate with you electronically regarding your use of the Service and that any notices, agreements, disclosures, or any other communication that we send you electronically will satisfy legal communication requirements. To withdraw your consent from receiving electronic notice, please notify us at ABVIP@allisonbaver.com.
C. TERMS AND CONDITIONS OF SALE ON THE SITE
1. PURCHASES
a. NOT FOR RESALE
All orders placed on the Site must be for personal use only and not for resale. Any resale or distribution of Allison Baver products purchased on the Site is strictly prohibited.
b. RIGHT TO CANCEL
Allison Baver reserves the right to cancel any order placed by a customer on the Site at our discretion and without liability.
c. AVAILABILITY
All products displayed on the Site are subject to availability. Allison Baver may change items at any time and without notice. If a product is made unavailable without a material delay after you already placed your order, you will be notified via email or by phone. Allison Baver is not liable if a product in not in stock or otherwise unavailable.
d. AGE
Allison Baver is not directed towards persons under 18 years of age. You must
be 18 or older to create an account and use the Service, including purchasing items. By making a purchase or otherwise accessing and using any part of the service, you agree that you are at least 18 years of age. We do not knowingly collect any identifiable information from minors, including children under 13 years of age.
e. ACCOUNT
Certain features of the Site may require you to create an account. You are
responsible for maintaining the confidentiality of the information you provide us for your account, including your password and all activity from your account. You are also responsible for the consequences that happen as a result of your failing to keep this information secure. You agree to notify us immediately if you believe there has been any unauthorized use of your password or account or any other breach of security. Access to your account may be suspended at our discretion.
2. PURCHASE CONFIRMATION
Once your order is submitted through the Site, you will received a confirmation e-mail with a summary of the product ordered, total charge, and shipping estimates. Once your order ships, a separate e-mail will be sent with a tracking number.
3. PURCHASE PRICING AND PAYMENT
a. LISTED PRICE
All prices listed on the Allison Baver website are listed in United States Dollars and exclude tax and shipping cost. All applicable taxes and shipping charges will be added to the cost after proceeding to checkout. Allison Baver reserves the right to change these prices at any time and without notice.
b. PAYMENT METHODS
You must pay for your order on the Site immediately upon confirmation of your order. All payments must be made in United States Dollars by credit, debit, or gift certificate. All payments go through Allison Baver's authorized payment processor, Stripe. Stripe will charge the account provided by you for the total amount displayed in your Shopping Bag during checkout. Please review Stripe's terms and conditions of use, as their terms may be different from ours. Your order will be processed for shipment once your payment has been verified and authorized.
You hereby authorize Allison Baver or its authorized payment processor to charge your credit or debit card account provided by you for the total amount displayed in your Shopping Bag during checkout for each purchase, and you represent and warrant that you are authorized to use and have fees charged to such credit or debit card.
c. TITLE
All products ordered through the Site remains Allison Baver's property until
payment is tendered in full to Allison Baver.
4. SHIPPING AND DELIVERY
a. SHIPPING COSTS
During checkout, you will be asked to choose your preferred shipment method as part of the order procedure. Allison Baver will inform you of the shipment costs associated with the shipment you select in the order summary displayed on the Site. This amount will be payable by you in addition to the product cost and any applicable taxes.
b. DELIVERY TIMING
Time of delivery will vary depending on the shipping method selected. Allison Baver will inform you of such timing in the order summary displayed on the Site. Keep in mind that any order shipping outside the United States will require more delivery time.
c. TAXES
All taxes for online transactions placed on the Site are charged based on shipping address and applicable state, local, and county laws and regulations. An estimate of sales tax will be provided during your checkout process on the Site.
d. DELIVERY PROBLEMS
Any delivery or late delivery exceeding 10 business days from the original delivery timing estimate should be reported to Allison Baver promptly. Failure to report a delivery failure or late delivery within 30 calendar days in the United States and 60 calendar days for orders placed outside of the United States will result in claim denial by Allison Baver. You must check the content of your order immediately upon delivery. If you believe your there is a discrepancy between your order and what you received, you must contact Allison Baver within 10 calendar days.
5. RETURNS AND EXCHANGES
a. RETURNS AND EXCHANGES OF PURCHASED ITEMS
You may return any full priced item ordered through the Site for full credit within 14 days of purchase. Credit can be in form of refund or store credit. All refunds are issued to the original form of payment. All returns must be in original condition with hangtags attached and in original packaging. If Allison Baver determines the returned product is not in original condition, the product will be returned to you without any form of credit. The original invoice must be included with any return in order to get credit. Returns will only be credited once Allison Baver received your product in original condition and if all of the return conditions have been met.
You must ship all returns and exchanges via a traceable carrier to insure the package reaches us. Allison Baver is not responsible for lost or damaged packages.
For more information on our return and exchange policy, please visit our returns & exchanges page.
b. RESTRICTIONS
I. ALTERED PRODUCTS
Any product that has been tailored, washed, cleaned, or otherwise altered may not be returned for exchange or refund.
II. NON-REFUNDABLE PRODUCTS
Any product sold as part of a sale or discounted in any way are final and non refundable. Allison Baver reserves the right to designate any other product as non-refundable. If this is the case, the designation will appear in the page description of such products.
c. RETURNS OR EXCHANGES OF GIFTED ITEMS
If you received an Allison Baver item as a gift, you may exchange it for another item or equal or greater value. No credit will be given for items exchanged without the receipt. If you choose to exchange your item for one of greater value, you must pay the difference in price.
d. RETURNS AND EXCHANGES SHIPPING COST
You are responsible for any shipping cost associated with your refund or exchange. In the case you are returning an item because they were not as ordered or were damaged, Allison Baver may cover shipping costs for you. If you believe Allison Baver should cover your shipping cost in your particular situation, please contact ABVIP@allisonbaver.com.
D. ADDITIONAL TERMS
1. TERMINATION
a. ALLISON BAVER TERMINATION
Allison Baver reserves the right to suspend or terminate your rights to access or use the Service in its sole discretion and without prior notice. You agree that any violation of our Terms, including the Privacy Policy, may result in your termination to access the Service. Allison Baver may also suspend or terminate your access due to, but not limited to, any requests by law enforcement or government agencies, a request by yourself to terminate your account, discontinuation of some material of the Site or Service, or any unexpected technical issue or problem. Any violations of these Terms is considered unlawful
b. RECOVERY OF COST
If Allison Baver takes legal action against you as a result of your violation of these Terms, you agree to pay all reasonable costs including, but not limited to, attorneys' fees and other relief granted to Allison Baver. You agree that Allison Baver will not be liable to you or any third party for the termination of your access to the Site or the Service as a result of any violation of these Terms or Privacy Policy.
2. DISCLAIMERS
Except as required by Allison Baver by applicable law, the Service or any other service and content made available to you through the Service (including reviews) are provided as an "as is," "as available" basis without any representations or warranties of any kind. To the fullest extend permitted by law, we disclaim and exclude any other warranties, conditions, and representation, oral and written, and all other terms which may be implied in these Terms by law, with respect to the Service and content included or made available through the Service.
3. LIMITATION OF LIABILITY
Your use of the Service is at your own risk. Allison Baver is not responsible or liable for damage or harm arising out of, caused by, or related in any way to your use of the Service, even if Allison Baver has been advised of the possibility of such damages. Allison Baver is not liable for any delay or failure to deliver products ordered on the Site or otherwise perform any obligations if the same is caused, in part or in whole, by circumstances beyond our control.
You agree to defend, indemnify, and hold Allison Baver and its affiliates (including officers, directors, employees, and shareholders) harmless from any actual or threatened suits, actions, proceedings, claims, damages, payments, deficiencies, fines, judgments, settlements, liabilities, losses, costs, and expenses arising form any misconduct related to the Service or any violation of these Terms or the rights of any third party by you or any person using your Allison Baver account.
4. LAW AND DISPUTES
Our Terms, including the Privacy Policy, shall be governed by and construed in accordance with the laws of the state of Utah and the United States of America, without regards to its principles of conflicts of law, and shall govern all matters related to or arising from our Terms or Privacy Policy, including their validity, interpretation, construction, performance, and enforcement. In the event of a dispute, you and Allison Baver agree to consult and negotiate with each other to try and reach a solution satisfactory to both parties. For any disputes that are not handled by arbritration, you agree that any action at law arising out of these Terms shall be filed only in the state and federal courts in Salt Lake City, Utah and you irrevovacly and unconditionally consent and submit to the exclusive jurisdiction of such courts over any suit, action, or proceeding arising out of these Terms or use of the Service. Allison Baver reserves the right to seek and obtain equitable relief to protect its rights without the need to post any bond or surety.
5. MISCELLANEOUS
a. SEVERABILITY
If any section of these Terms is found to be invalid, illegal, or unenforceable, the remaining Terms shall remain in full force to the extent permitted by law.
b. INTERPRETATION
The section headings of these Terms or any part of the Site are for reference purposes only and shall not be considered part of or shall not affect the meaning of or interpretation of the Terms or Site. Whenever used, expect as otherwise expressed, any noun or pronoun shall be deemed to include the plural as well as the singular use of the word and to cover all genders. The words "includes" and "including" shall when deemed to be followed by the phrase "without limitation" unless such phrase otherwise appears. Any reference to product or merchandise shall be deemed to refer to items offered for sale on the Site.
c. ENFORCEMENT
Enforcement of these Terms is solely at Allison Baver's discretion. Failure to enforce any parts of these Terms does not constitute a waiver for our right to enforce the same or any parts of the Terms in any instance.
d. REPORTING AND REMOVAL
Allison Baver users may report content to Allison Baver that they deem violates these Terms. Allison Baver may remove such content, suspend or terminate the account of the user who violated the Terms, or may otherwise make such content available or take any additional action to enforce these Terms against such users. Allison Baver may also terminate inappropriate circumstances at our sole discretion, whether or not the user has multiple infringements. If you believe that anything on the Service infringes upon any copyright that you own or control, you may file a notification with Allison Baver's designated Agent as set forth below:
Designated Agent: General Counsel
Phone Number: 1-212-457-0807
If you knowingly misrepresent information or material in your notification, you may be liable for any damages, including costs for any legal action, incurred by Allison Baver or the infringer.
e. RIGHT TO USE THE SERVICE
On the condition that you fully comply with all of the Terms set forth by Allison Baver, Allison Baver grants you a limited, nonexclusive, non-transferable, non-commercial, and revocable license to access and use the Service for your own personal use. You may not modify, disclose, translate, or otherwise create any derivative work of the Service, unless expressly authorized by these Terms.
6. CONTACT US
If you have any questions about these Terms, please email us at ABVIP@allisonbaver.com or send a letter to
Allison Baver
925 W 100 N Suite D
North Salt Lake City, UT 84054
These terms (along with other policies and terms referred to above) make up the entire agreement between you and Allison Baver regarding the Service and they supersede any prior agreements that may have been made.
Updated: March 17, 2017
Thanks for visiting Allison Baver! Your privacy is important to us. This privacy policy describes what information we collect, use, maintain, and disclose from you as it applies to your use of our website ("Site"). Note that any capitalized terms not defined in this privacy policy have meanings set forth in our Terms & Conditions. This Privacy Policy is applicable to all site visitors, registered users, and all other users of the Service. If you do not agree with the terms set forth in this Privacy Policy, you may not access or use the Services. If you have any comments or questions, feel free to contact us at ABVIP@allisonbaver.com.
A. CORE PRINCIPLES
When it comes to your personal information, we believe in transparency. Allison Baver does not sell or rent your personal information to anyone. We do not share your personal information for any reason unless you have specifically allowed it, if required by law, or for the limited purposes described below. We appreciate that you trust us with you information and we take that responsibility very seriously. Allison Baver is committed to protecting your privacy online. Anyone providing us their information grants Allison Baver the right to use their information internally as set forth in this Privacy Policy.
B. CHANGES TO THE POLICY
Allison Baver reserves the right to change this Privacy Policy at any time, as we add new features or services, adapt from suggestions, or make any other changes. Changes to the policy are applicable immediately upon posting and may be posted without any prior notice to you. By using the Site after such changes take effect, you agree to be legally bound and abide by the revised Privacy Policy.
C. COLLECTION OF INFORMATION
1. PERSONAL INFORMATION
In order to use certain features of the Site, such as when you create an account or make a purchase, you may be asked to provide personal information including but not limited to: social media information, e-mail, address, name, mailing address, telephone number, billing information, sex, birth date, products purchased, message and gift recipient's names, addresses, telephone number, and email address (collectively "Personal Information"). We do not store your payment information, other than your zip code and country, which is required by law for billing and to comply with government regulations. All other payment information is transmitted via encrypted connection to our authorized payment processor Stripe.
We collect your information through the Service, emails, social media activity, and telephone, including when you place an order, and engage in other activities offered to you through the Service. We use this information to register you, authenticate you, and process your entries and payments through the Service. We may collect your information even if an order or registration is started but not completed.
2. COOKIES AND OTHER TECHNOLOGY
We send cookies to your computer through your browser to recognize your browser and log your browsing activities related to our Site. We use these technologies to remember your preferences, keep you safe, and improve and promote the Service. Third parties may also set cookies and tags through our Site. Most browsers have an option for disabling cookie features, which will prevent your browser from accepting cookies and therefore prevent Allison Baver from tracking your browsing activity. Keep in mind that we use this information for a reason and preventing us from doing so means you may not experience our Site to the fullest and may cause more technological errors.
When you use our Service, we automatically receive and record information on our server logs from your browser and mobile platform. These include but are not limited to your location, IP address, cookie information, and your browsing activity. This data is treated as non-personal information, unless otherwise required by law. We only use this data in aggregated form perform statistical analyses on user behavior and characteristics. We may provide this aggregated data to our partners, including third parties.
Depending on your settings, your devices may automatically transmit location information to the Service. We store this information and use it to customize, improve, and protect the Services.
3. THIRD PARTIES
If you use third parties, such as social media or photo sharing devices, you may provide us with such third party account information, such as your username (note that we do not store any passwords to third party services). We transmit and may store such information only as needed to provide the Service. Note that such third party services may use cookies in relation to our Site and Service. Keep in mind that every time you move away from Allison Baver's Site and Service, including when a new window opens, you are neither this Privacy Policy nor our Terms & Conditions apply. Allison Baver is not responsible for any information you provide to other websites.
4. PUBLIC CONTENT
Public content refers to the information that you submit or post to the Service for public display. This includes but is not limited to photos, comments, reviews, and your public profile information. Keep in mind that anyone can store and use this information and is not protected by our Privacy Policy.
5. AGE RESTRICTION
You must be at least 18 years of age to use the Service, including but not limited to creating an account, making any communications with Allison Baver, or making a purchase. Allison Baver does not knowingly collect information from persons under 18 years of age. If we become aware that we have inadvertently received personal information from anyone under 18 years of age, we will delete such information from our records.
D. SHARING OF INFORMATION
Personal information about our users is an integral part of our business. We neither rent nor sell your information to anyone. Way may share your information with third parties with your authorization or as permitted in our Terms & Conditions. We provide some of our services through affiliates, service providers, partners, and other third parties. We, and all other authorized third party providers may use your personal information to deliver the Service. These affiliates and other third party providers are not permitted to use your personal information for any purpose other than to complete the order, assist you in the Service, and communicating with you. We will encourage all third parties to adopt and post privacy policies. However, keep in mind that the use of your personal information bu our service partners if governed by the privacy policy of such service partners and out of Allison Baver's control.
Anyone, including third parties, may use information about your public content and public activity in the Service. We therefore urge you to think carefully about including any specific information you may deem private in any public section of the Service.
We may disclosure your personal information to third parties in good faith and belief that such disclosure is reasonable necessary to take action regarding suspected illegal activities, enforce or apply our Terms & Conditions and Privacy Policy, comply with any legal process, or protect our rights, reputation, and property, or that of our users, affiliates, or public. Please note that we are not required to question the validity of any search warrant, subpoena, or any other governmental request we receive.
You may choose to provide us with another persons e-mail address or social network profile information so such persons may be invited to use our Services. By providing us with such information, you represent to us that you have obtained the consent of such persons with respect to disclosure of their personal information.
In the unlikely event that Allison Baver ceases business operations or enters bankruptcy, user information would be transferred or acquired by a third party.
E. ADVERTISEMENTS ON OTHER SITES
Advertisements for our products may appear on other third party sites around the Internet. Some websites and services use cookies to collect data about your online activity and base their advertisements upon such activity. Allison Baver does not control such third party websites or services on which these advertisements may appear. We do not control how they collect or use data about your online activities.
F. MODIFICATION AND RETENTION
We will retain your personal information for as long as we need to provide you with the Service. You can ask for your personal information to be deleted at any time by deleting your account or by contacting us at ABVIP@allisonbaver.com. To modify or delete any personal information you have provided us, simply log into the Service and update your profile. We may retain personal information in order to comply with the law, protect our rights, resolve disputes, or enforce our Terms and agreements.
G. INTERNATIONAL USERS
If you are located outside of the United States of America, please note that the Service is located on computer servers within the United States. Therefore, your information may be processed and stored in the United States. As a result, United States federal and state governments, courts, and law enforcements may be able to obtain disclosure of your personal information as applicable through United States' law. Your use of the Service constitutes your agreement to transfer your personal information outside of your home country, including the United States, which may have different data protection rules than your country.
H. PROTECTION
While no service is completely secure, we have a team dedicated to keeping your information safe. We employ security measures such as firewalls, building redundancies through our network, and testing it for and protecting against network vulnerabilities. All payment information is transmitted using HTTPS encryption. Your account password is protected for your privacy and security. You agree to prevent unauthorized access to your account and personal information by selecting and protecting your password and limiting access to your computer, phone, and browser. We use industry standards to protect your information, but we cannot guarantee its security. Unauthorized use or entry, hardware failure, and other factors may compromise the security of your information at any time. The Service may contain links to other sites. Allison Baver is not responsible for the privacy policies and/or practices of such third party sites. This Privacy Policy only governs information collected on Allison Baver's Service. You are advised to carefully review the Privacy Policy and Terms of any third party website because using their services.
I. CONTACT US
If you have any questions or concerns regarding our Privacy Policy, please send a detailed message to ABVIP@allisonbaver.com. We will make every effort to resolve your concerns.